Our Firm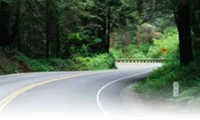 The White Planning Group's experience focuses on the design and management of plans that enhance the value and minimize the risk for a wide range of corporate and personal assets.  Because every client's business and personal financial situation is unique, individual solutions are designed with creative insight and comprehensive expertise to implement coordinated plans.  The approach is straightforward - we work to ensure that clients achieve and maintain financial independence, flexibility and control.
For Your Business

How to help increase the value of your business and assure your success with future transition options.

How to help align corporate financial management with the financial success of your management team and employees.

How to help control the costs and regulatory burdens of your commitment to employee welfare today and for their future.

For Your Family

How to help manage financial success so you can realize all your lifestyle goals over a long lifetime.

How to help ensure continuing control of family wealth so you can achieve the right goals for the right people at the right time in the right manner.

How to help expand your legacy so your success will have the greatest impact in your community and for all of society.